Guided Tours
---
If you want the best of both worlds — a professionally planned itinerary and personal time for your own adventures — these expertly guided tours were designed with you in mind.

Choose from an ever-changing catalog of the world's most fascinating excursions, and get ready to start checking items off your bucket list.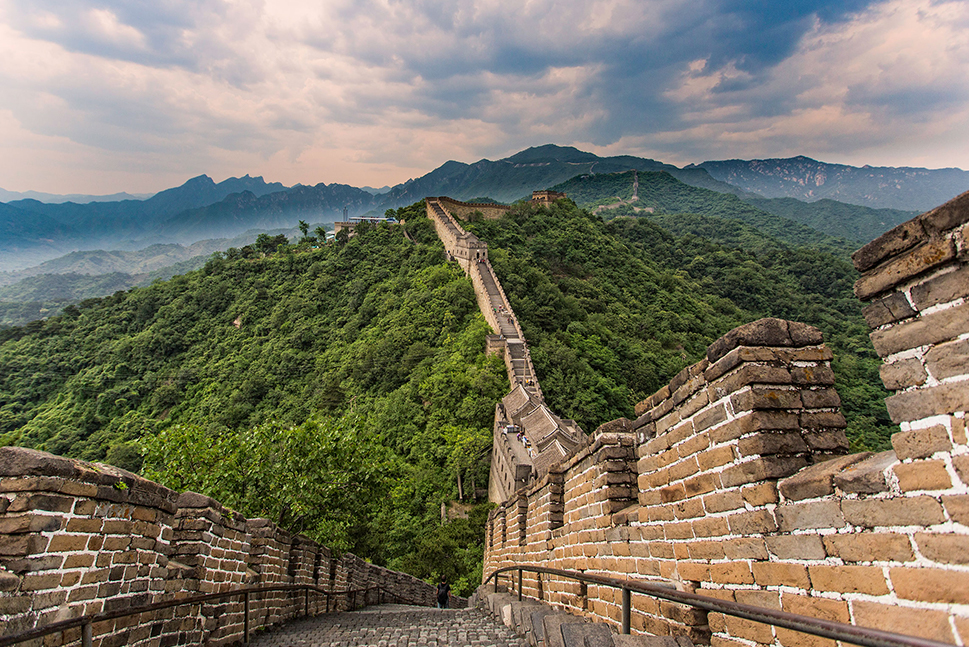 GUIDED TOURS
Below is just a small glimpse at the vast array of guided tours our Members have access to.
Wine Train Culinary Sojourn
During your unique Culinary Getaway in California's Wine Country, you will experience the heart of California's Wine Country as you've never experienced it before. From a hands-on cooking class with a well-trained and experienced chef to a wine tour in a classic train, along with a farm-to-table dinner at a renowned restaurant, this will be a trip you won't soon forget. Because Napa Valley is known for its wine but loved for its blend of hand-crafted wines and delicious culinary treats, you will enjoy the perfect blend of food, wine, and history in one of California's most beautiful settings.
Cooking Along The Amalfi Coast and Positano
Affectionately referred to as the "the Pearl of the Coast", Positano is a town located in one of the most beautiful valleys along the sapphire-blue Amalfi Coast. The picturesque villages of the coastline seem to defy gravity, and the small inns of this vertical village offer magnificent views from their spectacular locations perched high among the cliffs. Life here still revolves around the sun, sea and food. Known for its deliciously abundant cuisine, favorite dishes are prepared of fresh fish and meats, influenced by the ocean and local farming. Specialties include fried anchovies with mint and garlic, spaghetti with clams, life-changing pasta dishes and meats used for tantalizing mixed grills…all sourced fresh from the sea or local pastures. Of course, the locals won't let you leave this paradise without tasting Limoncello, a well-known drink made of citrus, strawberries, walnuts or rose petals.
The Plains of Africa Kenya Wildlife Safari
On a fascinating safari adventure, explore the scenic vistas and magnificent wildlife of Kenya. During your exploration, discover the thriving culture and natural wonders that make this one of the most popular African countries to visit. Numerous safari game drives bring you in search of the "Big 5"- lion, elephant, buffalo, leopard, and rhinoceros. You'll also visit the Rothschild Giraffe Sanctuary. Your stay inside the beautiful Masai Mara Game Reserve features a traditional bush dinner with Masai dance performance and full day game drive. See all the stunning sights and gorgeous beauty of Kenya on this unforgettable adventure.
National Parks of America
Experience the grandeur of the American West as you explore five fantastic national parks on this exciting journey. Experience Yellowstone National Park and stay in a National Historic Landmark at the Grand Canyon. Enjoy a breakfast cruise on Lake Powell. Marvel at the magnitude and color of Zion's cliffs. Enjoy 2-night stays in Salt Lake City and Jackson Hole. Drive through the incredible Bighorn Mountains and the great Sioux Nations Territory before seeing Mt. Rushmore and Crazy Horse Monument. Meet a local Lakota Native American at dinner and learn about their fascinating way of life, past and present.
Discover Ireland
Savor a true taste of "Irish Splendor" when you spend the night in a stately castle. Relax by a roaring peat fire. Stand in awe on the Cliffs of Moher. Overnight on the grounds of an Irish castle. Tour rollicking Dublin and share a conversation with the locals at a pub featuring traditional Irish entertainers. Sip on the "Water of Life" at a whiskey distillery. Visit Christ Church Cathedral, one of Ireland's most historic structures. Explore the spectacular Dingle Peninsula and drive the Slea Head road for majestic coastal views. Gaze upon the historic Rock of Cashel. Visit the famous Gap of Dunloe where you can shop for traditional Irish goods. Meet a local family and enjoy tea and scones at their farm. Kiss the Blarney Stone at Blarney Castle. From the breathtaking sights of Kerry to the historic Rock of Cashel, gaze across the countryside and culture of Ireland.